Understanding a Pedigree Certificate
Each herdbook registered animal receives an original and individual certificate of his/her ancestry, extending back three generations.
The herdbook certificate captures a multitude of information on the animal including registration status, predicted genetic merit, the recorded performance of paternal and maternal lines and genetic merit assessment extract from the database.
A new addition to the Herdbook certificate is a column to capture IHFA classification score of conformation, to be officially recorded signed and stamped at each inspection by the IHFA classifier only.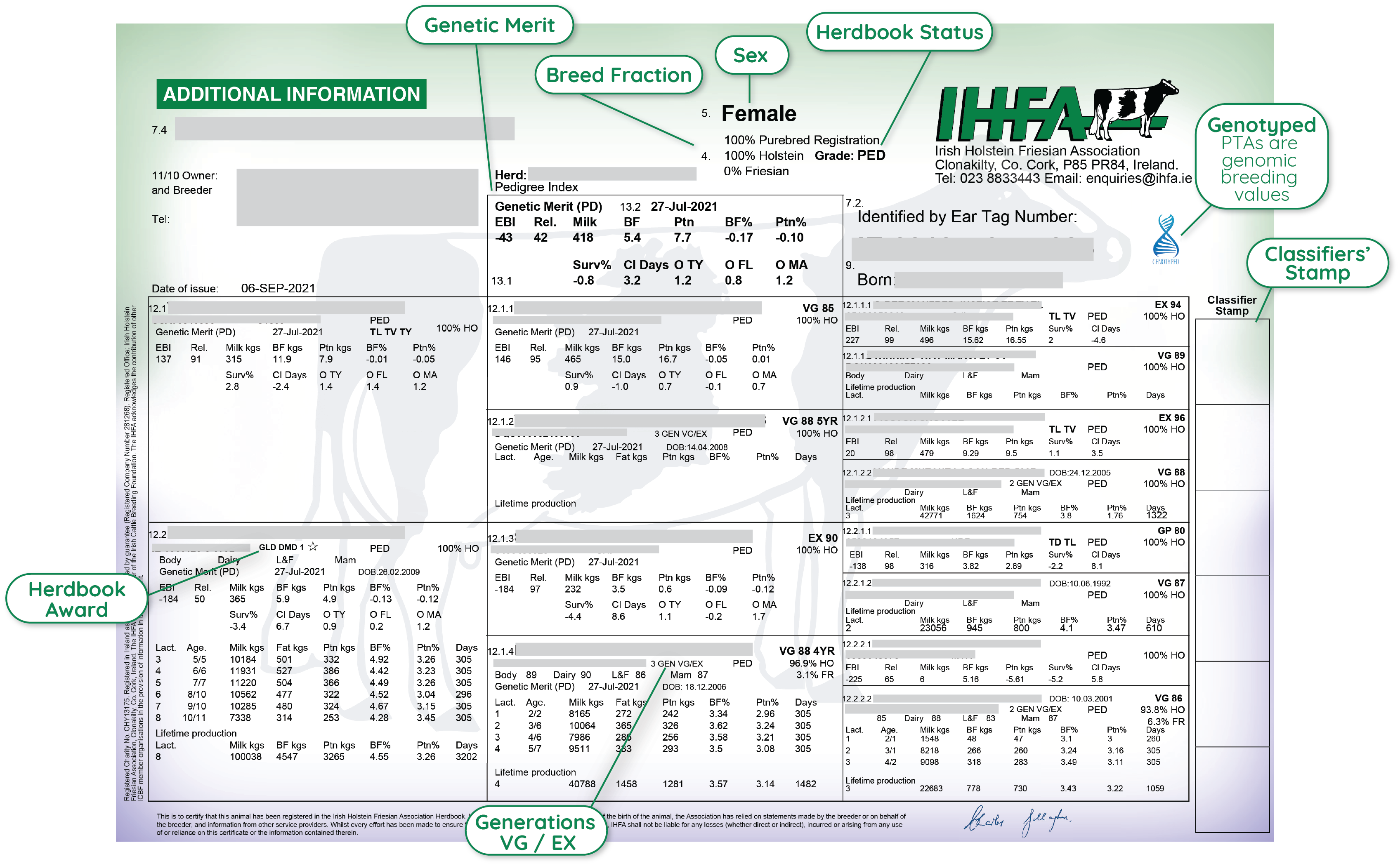 IHFA Herdbook Certificate
On the reverse of the pedigree certificate is the EU regulated certificate (EU Animal Breeding Regulation [Regulation 2016/1012]). This is a universal format throughout the EU region and is accepted for the export of pedigree animals EU-wide.
EU IHFA Herdbook Certificate