Brian Kenneally, Bessborough herd, Kildalton, Piltown, Co. Kilkenny – Winner of the Spring Herds category
The Bessborough herd was also the winner of the Spring calving category in the IHFA National Herds competition 2019.
Top level international cyclist turned pedigree registered Holstein Friesian breeder
"Quality over quantity" focus delivers success for recently established herd. Graduating up through all the ranks from Novice section at local club level through to national success in less than seven years.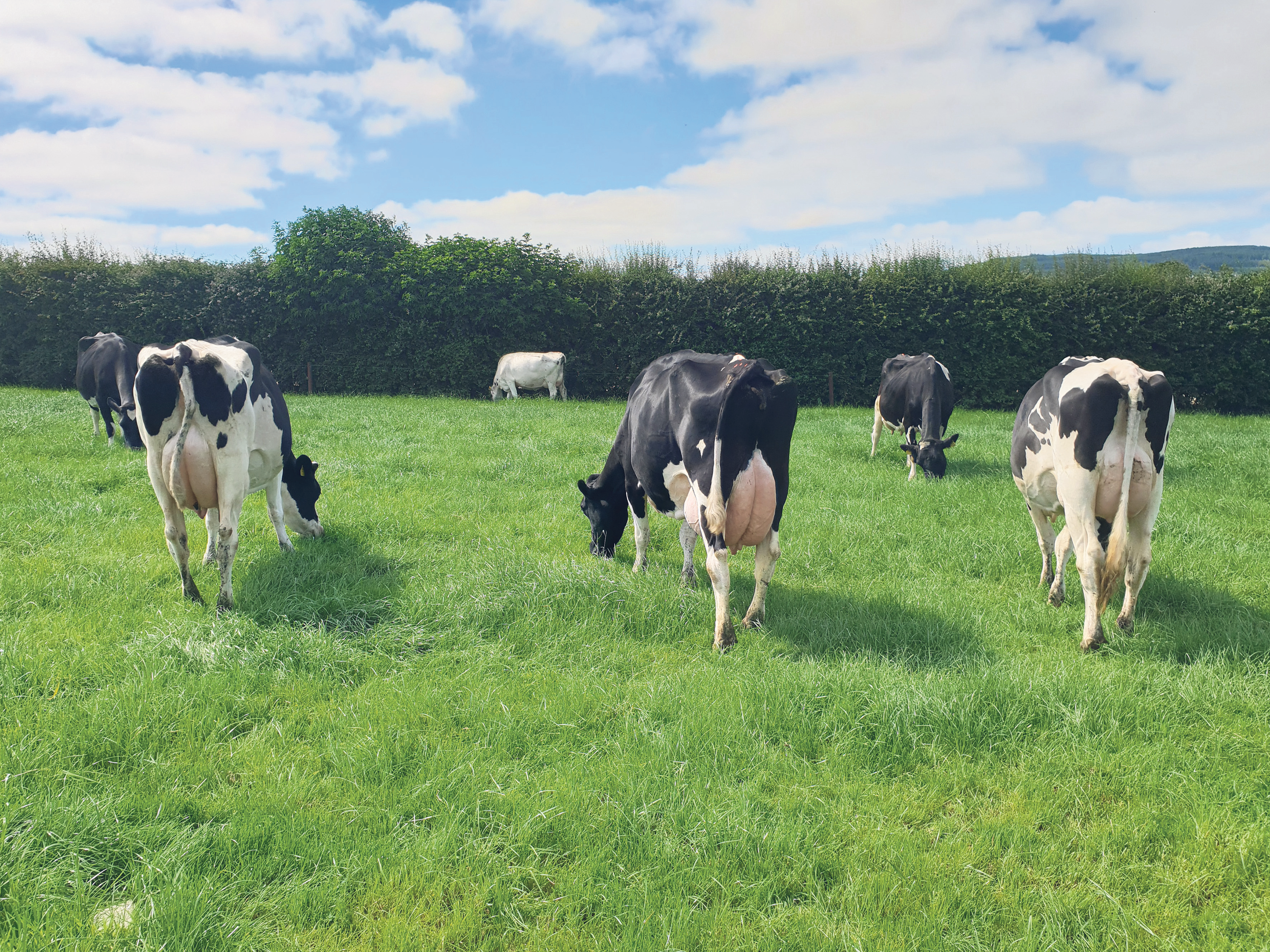 Successful career as an international cyclist
Brian is a former national and international team cyclist. His cycling accomplishments include helping Ireland to qualify for the Athens Olympics in 2004.
Between 1987 and 2009 he competed at the very top level of the sport, competing in prestigious and renowned competitions in every continent all over the world. In total he had ninety-one senior wins in his career. He won three stages in Rás Tailteann.
After retirement from the sport, he was selected to be a member of the back room support team to the Irish Olympic cycling team who competed at the London Olympics 2012.  Tour de France stage winner Sam Bennett is a former team mate and competitor of Brian's.
His life story as a former top level international cyclist turned pedigree dairy breeder featured as news items on both the RTE Six One News and Ear to the Ground TV programmes.
Overview & History of the Herd
Brian returned home in 2010 taking over the running of the farm from his parents. He had completed his Green Cert in Rockwell College prior to his professional cycling career.
The family farm was established via the Land Commission many decades ago when his grandfather received a 30-acre holding upon the de-establishment of the Bessborough estate.
With a limited land base, his parents and grandparents farmed mixed enterprises in order to leverage the best return from the land. His parents managed a very successful pig breeding unit.
Brian registered the Bessborough prefix in 2011 and graded up the herd. He availed of IHFA classification service two years later and is classifying the herd on an annual basis every year since. His overall focus for the herd is quality over quantity.
Assembling an entirely new dairy herd, his shrewd stockmanship skills were to the fore. Possessing a sharp eye for quality stock, a passion for first-rate breeding and top-class management has helped to achieve national success for the Bessborough herd.
The top-quality milk produced by the herd is such that five Cell Check Merit Awards from Animal Health Ireland have been awarded in the past seven years.
Overview of the current milk production system
38 cow herd, all spring calving, working off a dry and drought-prone farm. 30-acre milking platform which is divided by a public road.
Total acres farmed
68 acres in total comprising three separate blocks.
The herd currently includes 15 mature cows of 4th lactation or older (39% of the herd)
Numbers of VG/EX
84% of the herd is classified to VG/EX standard of IHFA conformation with 16 EX and 16 VG heifers and cows. There are three cows in their 11th lactation, who are the oldest cows in the herd. All three are classified Excellent (EX) on conformation.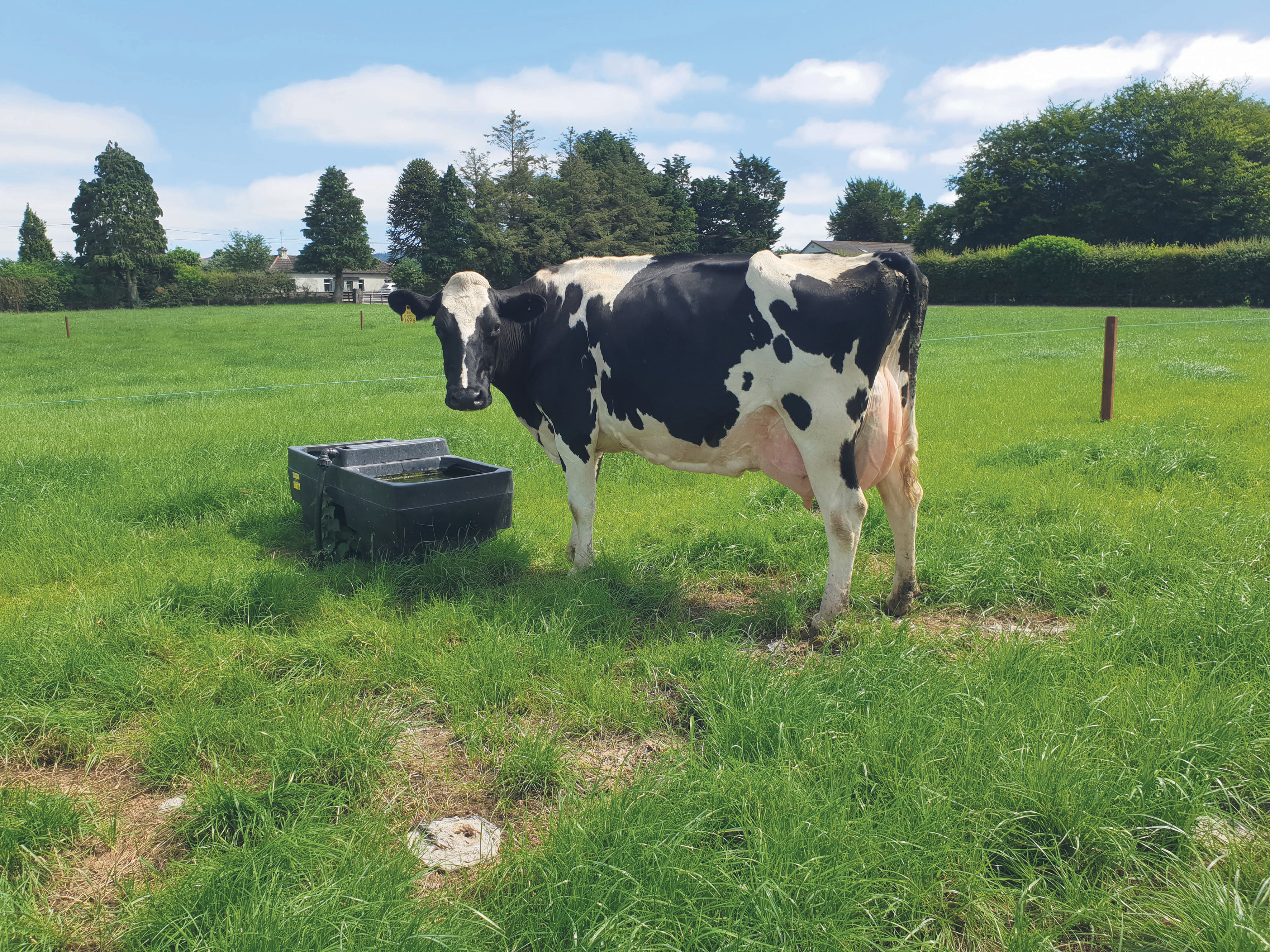 Kg milk solids per cow in 2021
2020 milk recorded herd average per cow 8,383kgs milk, 599kgs milk solids/cow (264 days).
First lactation heifers recorded an average production of 7,024kgs milk, 453kgs milk solids.
Mature cows of fourth lactation and older recorded 9,325kgs milk, 683kgs milk solids.
Consistent cow families delivering top performance for production and conformation is a pillar of top herd performance. A sample of the top families include;
Lynbrook Halogen Erin EX90
6th generation VG/EX bred from international bull dam Urm-Dubs Eroy VG87
Bessborough Picanto Sweet Judy EX90
8,655kgs milk, 622kgs milk solids in her 3rd lactation (285 days)
Bred from Morningview Converse Judy EX93
Bessborough Doorman Doran VG88
17th gen VG/EX dam
Maternal sister to Bessborough S1689 Doran VG87 3-year-old
There are five generations of the Doran family in the herd with grand dam Seanacourt PNH Doran 2 EX94 4E – a tremendous matriarch.
Her VG89 dam is a full sister to Bessborough Erbacres Doran EX94 3E, a second generation EX94 dam.
Belgrove Attra Robin ET EX family
Rathkyle Missy 7 EX91 6E
Currently 11th lactation with lifetime yield to date 73,053kgs milk, 3,449kgs milk solids, 4.72% fat, 3.51% protein
Bessborough Lithium Elsie ET VG85
From Broeks MBM Elsa ET family, she is a promising VG heifer having bred a stylish heifer calf by Cookiecutter Highlite ET
Thevalley Lexicon Bonnie EX90 2E
Currently in her 6th lactation with a 5th lactation yield of 11,273kgs milk, 721kgs milk solids (280 days).
Tremendous fertility, goes in calf to the first serve every year
Has bred two VG daughters by different sires including Bessborough Doorman Bonnie Pet who classified VG86 2-year-old
Bred from La Presentation Petrelle ET VG87
Leagh BK Arleigh ET EX90
Currently in her 6th lactation with consecutive lactations over 10,000kgs milk yield
Wabash-Way Arleigh ET VG87 family
Bessborough Tilly 169 EX91 5E
High yielding EX91 11th lactation mature cow whose family is grading up.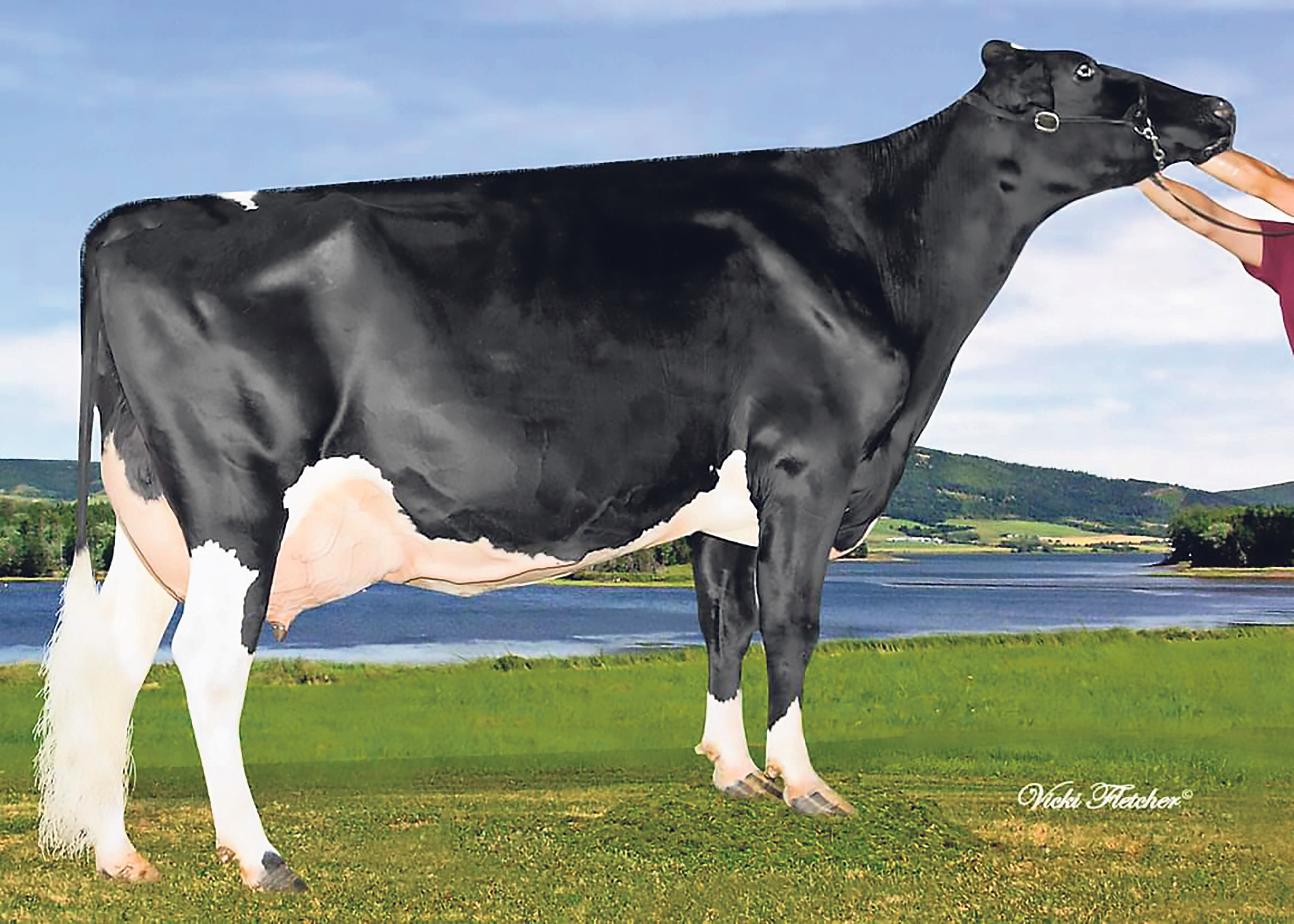 Traits Selected for and level of emphasis per trait
"My overall aim is to breed a medium-sized, balanced Holstein cow. I avail of the triple A analysis service to score all cows and heifers.
"Using this information, I firstly select AI sires having the closest combination to the codes identified.
"The next step in sire selection is to select for plus on production, fertility and percentages. I analyse the cow family, the linear profile and the sire stack, taking care to avoid using bulls with extreme breeding values.
Adopting new Technology
"I am open to applying new technology to help achieve better results and more efficiency gains. I listen to educational and thought-provoking podcasts while I'm working on tasks. It's a good way to pick up nuggets of knowledge and learn from the perspective and experience of others especially in my situation where I am relatively new to farming.
"Earlier this year I invested in GPS technology for the tractor with the objective of more efficient performance from fertiliser spreading and spraying. I plan to also invest in low emission slurry application technology to further bolster slurry efficiency and to reduce usage of chemical fertiliser.
"Quality Holstein Friesian breeding is my hobby, my passion and my drive. The focus every day is to make further gains and bring about improvements in performance and quality.
"Through the community of pedigree breeders there is a valuable network of knowledge. Joining my local Carlow Kilkenny Club was one of the best steps that I have taken. My cousin Seamus Knox (Ballygowan herd) and I joined the club at the same time.
"I started off competing in the Novice section of the Clubs Herds Competition and progressed up through the ranks every year. I am proof to all others especially newcomers that it is possible to succeed, that a pathway exists."