120 cow herd recording 574kgs milk solids/cow
Tom Michael, Brendan and Breda Reilly and family recently hosted a Breffni Oriel Club Stock Judging evening.  It was the first time that the family has hosted such an event and they were delighted with the opportunity to showcase their Holstein Friesian breeding.  The Reilly family farm is located in Corr, Loughduff in south County Cavan, 5kms south of Ballinagh with Kilnaleck 10kms to the east.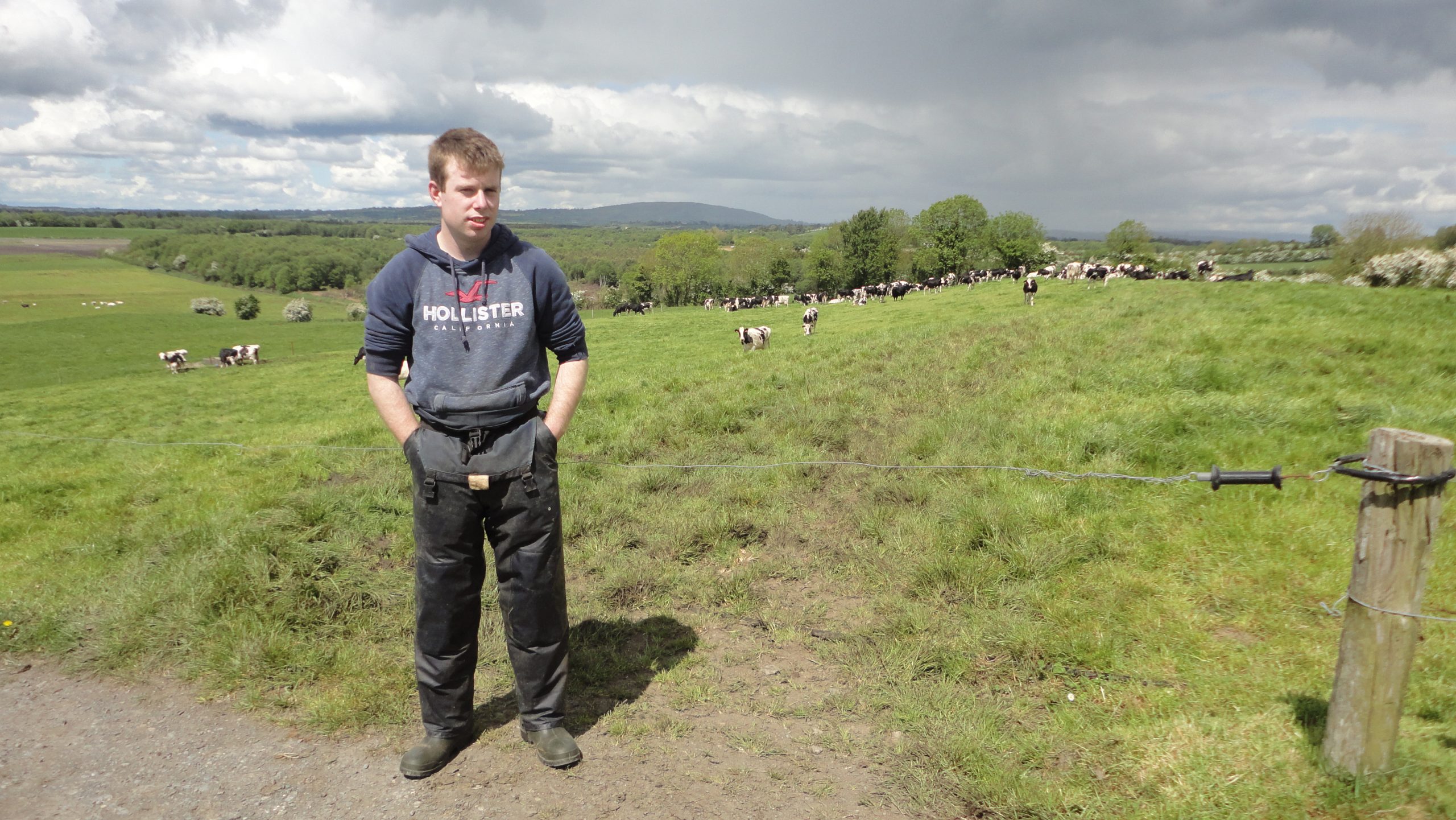 The family has been milking cows for many generations with Tom Michael taking over the farm from his father in 1985. Having completed a Dairy Herd Management Level Six course through Ballyhaise College in 2017 Brendan returned home to farm full-time alongside his parents. Last year the Corrigan herd consisted of 120 pedigree registered milking cows with the total area farmed extending to 160 acres. Herd production averaged 7,861kgs milk, 4.07% fat, 3.23% protein, 574kgs milk solids. Herd SCC was an impressive 54. Calving pattern is 60/40 spring/autumn calving. It is a mature herd with cows of 4th lactation or older making up 35% of the herd, demonstrating health and longevity credentials.  
 Herd breeding policy is bolstered by performance data with IHFA Classification, milk recording and triple A analysis used as important data management channels. "We want cows to produce high volumes of milk solids, they must have strength and functionality to last for 6 or 7 lactations, produce high value offspring, have high feed efficiency and have the ability to adapt" comments Brendan. "Classification identifies functionality, it is an independent service I find very informative having only started using it a few years ago." Currently 49% of the herd is scored in the top two categories of IHFA Classification, VG/EX.
 The herd is predominantly home-bred, complimented with select purchases of choice cow families. Today, AI Breeding using mostly daughter- proven Holstein Friesian sires is used for the majority of the breeding season with a beef bull introduced towards the end as a sweeper. Sire selection policy includes + 300kgs milk, with high kgs milk solids and plus for Fat and Protein percentages. Comestar Leader, Shoremar James, Ralma O-Man CF Crest and Wyman are among the bulls who transmitted a positive legacy in the herd.
Cows achieving top performance include
Shamar Champ Diane EX 2E
Lifetime production 101,158kgs milk in ten lactations. She has had ten calves in ten years.

IHFA Diamond Award recipient for achieving 3,000kgs protein production.
Her daughter
Corrigan Diane Crest VG89

has averaged 8,400kgs milk in six lactations to date.

She has had six calves in six years.
Corrigan Carina Leader EX91 4E
In 11 lactations to date she has produced 122,802kgs milk, 7,770kgs milk solids

She has recorded six consecutive lactations over 10,000kgs milk including 3rd lactation 12,906kgs milk, 775kgs milk solids (305d). 
 Her daughters include; 
Corrigan Leader Samuelo EX90

with a lifetime yield of 48,050kgs milk, 4.58% fat and 3.49% protein.

Corrigan Leader Classic GP82

, 1st lactation projected yield 8,395kgs milk, 623kgs milk solids.
Corrigan Diane Dynasty EX91 2E
She has recorded three 10,000kgs lactations to date including 3rd lactation 10,960kgs milk, 809kgs milk solids. Currently in her 6th lactation with a projected yield of 10,363kgs milk, 899kgs milk solids, 5.07% fat, 3.60% protein.
 Corrigan Nancy Jane EX
She has produced ten calves in ten years having began her 10th lactation in April this year.

She calved twice in 2015 recording successive lactations of 7,640kgs milk, 544kgs milk solids in 238 days and 7,516kgs milk, 585kgs milk solids in 292 days.
 Corigan Acro James VG89
In eight lactations she has a lifetime yield of 77,26kgs milk, 5,617kgs milk solids, 3.80% fat, 3.48% protein.
Her daughter;
Corrigan Acro Crest VG88

is currently in her 6th lactation. In her 3rd lactation she recorded 10,934kgs milk, 767kgs milk solids (305d).
Corrigan Libby Lantz 2 EX91
In her 6th lactation she recorded 11,256kgs milk, 781kgs milk solids (305d)
Her milking daughters include;
Corrigan Libby Omax VG87

with a lifetime average production of 9,100kgs milk, 707kgs solids, 4.19% fat, 3.55% protein.

Corrigan Libby Twist VG85

projected to 10,366kgs milk, 738kgs milk solids in her 3rd lactation.
Farm Development
Significant on-farm investment has been completed in recent years on a phased basis including a new 16-unit milking parlour complete with auto-flush and drafting facilities among others. Brendan describes this as a major infrastructure improvement, helping deliver notable efficiency gains in herd performance and labour requirement. Cow numbers have increased gradually from within with the current herd size described as the optimum for the time being. 
Grassland Management
Grassland management is recognised as being of crucial importance with regard to soil type. Reseeding is carried out on a regular basis, weather permitting. Paddocks are carefully managed with multiple access /exit points, roadway are maintained regularly and water troughs are strategically located throughout. Buffer feeding is introduced as required to meet any feed deficits during the year. Last year cows were fed 1.5 tonnes meal. The grazing season is typically mid-March to October 20th most years with the mixed soil type including some heavy land requiring careful attention. Pre-mowing of mid-summer grass has been used as a significant grazing management strategy for the past few years.  
Brendan is a member of the local Erne Valley discussion group and he completes an annual Teagasc profit monitor.
(First published 2019)