46th Annual IHFA Premier Bull Sale
August 20, 2021 @ 8:00 am

-

5:00 pm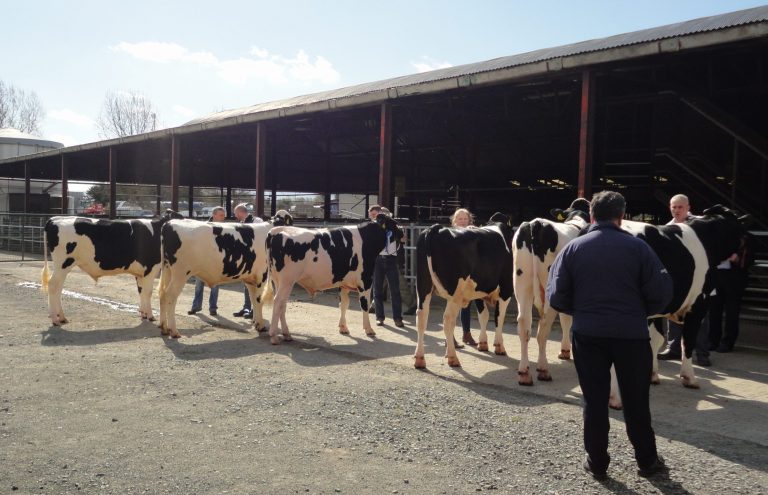 IHFA Premier Bull Show and Sale line up 2019
This year's IHFA Premier Bull Sale will be different to previous years, in a number of ways. As we are still mindful of the presence of COVID-19, a number of restriction will be in place. The sale will be streamed live with online bidding. The showing element will not form part of the day.
However, we are pleased to announce that the IHFA Premier Bull Show will be held at Nenagh Livestock Mart and online on Wednesday 31st March 2021.  Entry for this sale is now open to IHFA members and entry forms can be found HERE. The closing date is Monday 1st March. This is to allow time for each of the bulls to be inspected ahead of the sale.
STANDARDS OF ENTRY
HEALTH REQUIREMENTS
• All entrants must be within 60 day TB test
• All animals must be tested BVD negative (Animal Health Ireland National BVD Programme)
• Bulls showing visible signs of ringworm will not be allowed to compete
MINIMUM STANDARDS OF ENTRY
• Both the dam & g.dam must be classified GP83 or better
• The dam to have a minimum of 600kgs combined fat and protein (total solids in one laction)
• Dam on 1st lactation (heifers), a minimum of 500kgs combined fat and protein will qualify
• Pure Friesian dam to have a minimum of 500kgs combined fat and protein (total solids)
• Pedigree certificates must be issued for all entrants.
• All bulls must be positive on EBI
• Age criteria – bulls born between July 2019 & Feb 2020 (These entries will be divided equally into 4 classes)
COVID 19 Regulations & ICOS Mart protocol procedures
No Show – ICOS mart Covid 19 protocol with online bidding facility.
Controlled viewing of Bulls in the mart penning area in advance, with social distancing and designated time frame, subject to approval by management.
PRE-INSPECTION
All bulls will be inspected before the sale to determine that they are of a quality standard for a Premier Sale.
ENTRIES
To facilitate any extra information, an exhibitor who so wishes may submit any extra relevant information and up to a maximum of three photographs. This information will be printed opposite the bull's pedigree.
Entries close Monday 1st of March in order to allow for inspections.
ENTRY FEE = €50. If you wish to include an 'Extra information' page in the catalogue, there is an additional cost of €30 per page. (Fees will be taken by direct debit)
The Breed Development Committee has limited entries to four bulls per exhibitor.
However, the Association reserves the right to further restrict or accept additional entries per exhibitor with reference to prevailing market conditions & protein %.
Post entries to: IHFA, Clonakilty, Co. Cork
Email entries to: cgriffin@ihfa.ie (provide animals tag no, your phone number & any footnotes)
Ownership details will be catalogued in accordance with CMMS data.